Advanced Veterinary Surgical and Critical Care Supplies
Pet-specific designs deliver human quality results.
Pet Procedure Packs
Are you sterilizing and opening lots of single-use parts for surgery? If so, stop wasting time and money with a Sterile Field pack (or packs) from AHS! We have packs in stock, free samples, and even customize packs to your specific needs. All are sterile. View Products
Surgical Drapes & Gowns
Need sterile surgical gowns? We have them! Our sterile surgical drapes are designed specifically to fit your pet patients. Our TPLO drape was used on more than 20,000 patients last year. Learn more (including free samples!)
Having hypothermia issues? Using water blankets? All human surgery and critical care rely on warm air and if you're not already, it's time you should too. AHS and our pet-specific blowers will improve your outcomes, lower infection rates and speed recovery. Learn more
Already have a blower and still not maintaining temp? Try our Baja blankets, which will tie onto your blower hose. Offered in limited reuse or reusable styles and sizes, our blankets are designed specifically to put more blanket in touch with your patient. View Products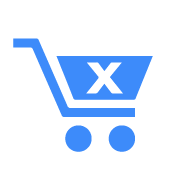 Out of stock on Surgery Gowns?
Are you having a hard time buying surgery disposables? Gowns, drapes, packs? Not surprising, given the state of the worldwide supply chain today. We at AHS have good stock on hand in Alabama and are producing daily.
Hypothermia slows Recovery.
Experiencing some hypothermia on long surgery cases? We have a convective air blanket – 25 different sizes and shapes – (and two blower options) to solve that problem. If you have a blower (any brand), we're happy to send some free blanket samples for you to try.
AHS reusables offer Barrier.
Prefer reusables to disposables? We have a full line of surgery reusables (drapes and gowns) as well as warming blankets that can be bleached, washed hot and even autoclaved!
Time Wasted = Money Wasted.
Are your valuable techs spending too much time and costing you too much money handling, processing and sterilizing supplies? We offer a variety of products – from single sterile drapes to full custom procedure packs – to free up your staff to take care of patients.

Liquid Barrier is Critical
Establishing a fluid barrier between the non-sterile environment and the sterile field is probably the single most-controllable aspect of maintaining good sterile technique. And yet, most veterinary practices incorporate less than adequate barriers by using worn out muslin pack wraps – and storing them on the shelf for months or years – and less than optimal products and techniques in surgery to eliminate the risk of fluid penetration.
The liquid barrier – critical in sterile processing and in the OR – must be maintained in order to prevent microorganisms such as bacteria, fungi and viruses from passing from the environment to sterilized instruments within a pack or through surgical drapes from the patient to the surgical site. Learn more about how our products meet or exceed the AAMI Level 3 barrier or higher.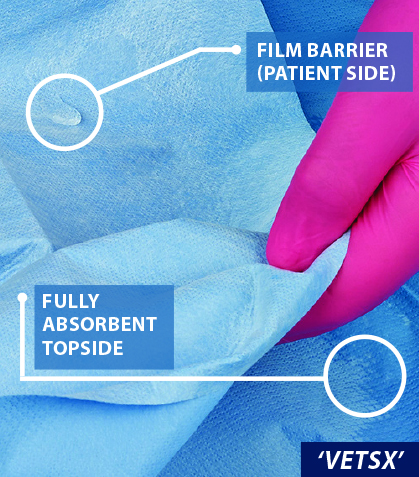 Interested in learning more
On how better materials can improve your operations?